Hon Nanaia Mahuta – Minister of Local Government
As a mother, and a constituent MP with 20 plus years' experience who has come from 'flax-root' politics, Hon Nanaia Mahuta remains connected to the aspirations of people from all walks of life. Those who work hard for a living so that their children can do better, kaumatua, tradespeople, those who aspire to own their home, those who own small businesses and those who lead a range of services and organisations and huge iwi entities.
During her time in Parliament, Nanaia supported policies and initiatives that built the capacity of communities, especially social service organisations, greater investment in education, employment and training opportunities particularly for young people, supported the continuation of the Treaty settlement process and supported specific initiatives that lift the wellbeing and opportunities for young mums and those who are vulnerable and victims of abuse.
Nanaia is a tribal member of Waikato-Tainui, Ngāti Maniapoto and Ngāti Manu and her parliamentary experience has enabled her to contribute to the collective aspirations of Maori and all New Zealanders.
In the 2020 Labour Government, Nanaia became the first woman to hold the Foreign Affairs portfolio. She is also Minister of Local Government, and Associate Minister for Māori Development.
Professor Te Maire Tau – Co-Chair, Te Kura Taka Pini, Ngāi Tahu Freshwater Management
Te Maire is the Pou Whakarae of the Ngāi Tahu Centre at the University of Canterbury. He took up the Director position of the Ngāi Tahu Research Centre in 2011, having previously been a Senior Lecturer in History at the University. Te Maire belongs to Ngāi Tahu, the principal tribe of the South Island, and lives in Tuahiwi, the largest village of that tribe. Te Maire is the Ūpoko (Director) of Ngāi Tūāhuriri (the tribal group of the Tuahiwi region in Canterbury). During his years as an undergraduate and later as a postgraduate student at Canterbury, Te Maire helped iwi leaders with their land claim to the Waitangi Tribunal, with a particular emphasis on traditional food-gathering practices. As a specialist historian on oral traditions, tribal genealogies and indigenous knowledge systems, Te Maire was used as an expert witness and historian for the settlement of the Ngāi Tahu Claim – the largest settlement in its day between Māori and the Crown for lands wrongfully taken. Since then he has had a number of publications dealing with oral traditions and the relationship between indigenous knowledge systems and how they intersect with western science. Te Maire's research interests include the philosophy of knowledge, oral traditions, myth, indigenous development and history.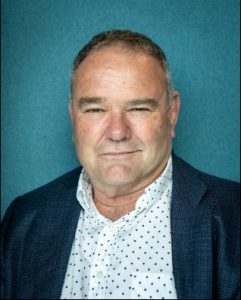 Bill Bayfield – Taumata Arowai
Bill Bayfield is the Chief Executive of Taumata Arowai. He has vast experience in both central and local government and has an in-depth knowledge of drinking water and environmental regulation.
He most recently served over a decade as Chief Executive of Environment Canterbury and previously as Chief Executive of Bay of Plenty Regional Council. He was also Group General Manager at the Ministry for the Environment, with responsibilities for climate change and waste policies of Aotearoa and held senior management roles in the Taranaki Regional Council.
Bill joined Taumata Arowai in May 2020 as Establishment CE and has guided the organisation through "going live" and the beginnings of establishing their new regulatory system.
Blair Turnbull – Tower Chief Executive
Tower Chief Executive Blair Turnbull, has 20-plus years' experience in the financial services industry, largely focused on insurance in New Zealand, Asia Pacific and the United Kingdom.
Blair brings extensive international experience to Tower's business, with a proven global track record in large-scale digital and data innovation, and delivering disruptive, customer-focused models.
Blair is helping lead the charge to transform Tower into New Zealand's leading insurer in risk-based pricing. In 2021, Tower launched detailed modelling showing the risk of flooding from rivers and rain for residential addresses across New Zealand. Tower is sharing flood risk ratings with all New Zealanders and using its data to better match flood premiums to risk.
Developed with analysis from Risk Management Solutions (RMS), the world's leading catastrophe risk solutions company, and other data sources, the launch of the model is a first for New Zealand and is part of Tower's commitment to giving customers a better understanding of their risk profiles.
Helen Beaumount – Head of Three Waters
I am an environmental chemist by training. My early career was with DSIR and then ESR, a Crown Research Institute. I began in basic and applied research and then moved into the commercial laboratory arm, applying science in the marketplace. I then moved into policy work and had the privilege of working as Assistant Parliamentary Commissioner for the Environment for seven years. I was appointed to the Environment Court in 2007 and served a five year term as a Commissioner.
I moved to Christchurch following the earthquakes, attracted by the exciting job of re-building a city. I have worked for the Council since 2013 starting in the policy and planning group and moving to my current role as Head of Three Waters in May 2019.
Martin Knuijt – Founding partner of OKRA
Martin Knuijt is a founding partner of OKRA. His strength is defining strategic visions and scenarios and creating strong spatial designs. He is mostly active in the design of complex urban and landscape development projects, working to the knot. He is fascinated and driven to integrate socially relevant themes, such as design for all, nature based and climate-resilient design. Within his work, themes like nature based urban and landscape development and healthy city are all interrelated with social, economic and ecological sustainability.
Martin Knuijt graduated from the Wageningen University & Research with a Master in Landscape Architecture. He is the author of several publications on landscape and urban planning, published in leading European magazines. He has been a guest teacher at various universities and regularly acts as a jury member. He has been keynote speaker at the IFLA Congress in Calgary, the CCCB Biennial in Barcelona, the EFLA Congress in Prague, at the 75th anniversary of the Technical University of Berlin, and at Tongji University in Shanghai.